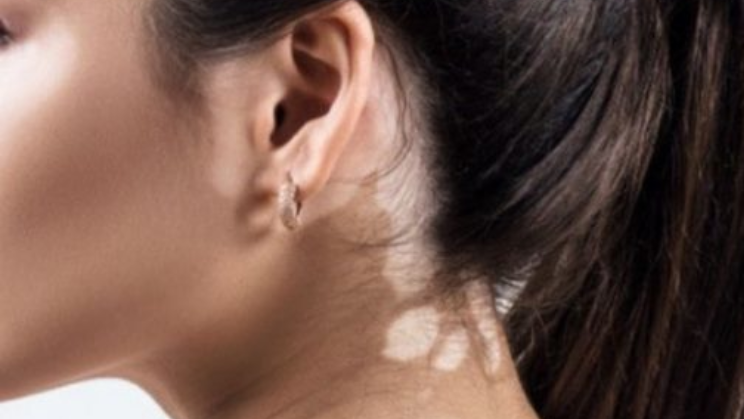 CAMOUFLAGE TATTOO
ADVANCE COURSE CAMOUFLAGE TATTOO
Introduction 
From the ancient era, tattooing has been used for body arts but with development of the technology and different practices application of the tattoos. So, it has been used for amazing results. And, it brings on covering all types of scars and pigmentation issues on the skin.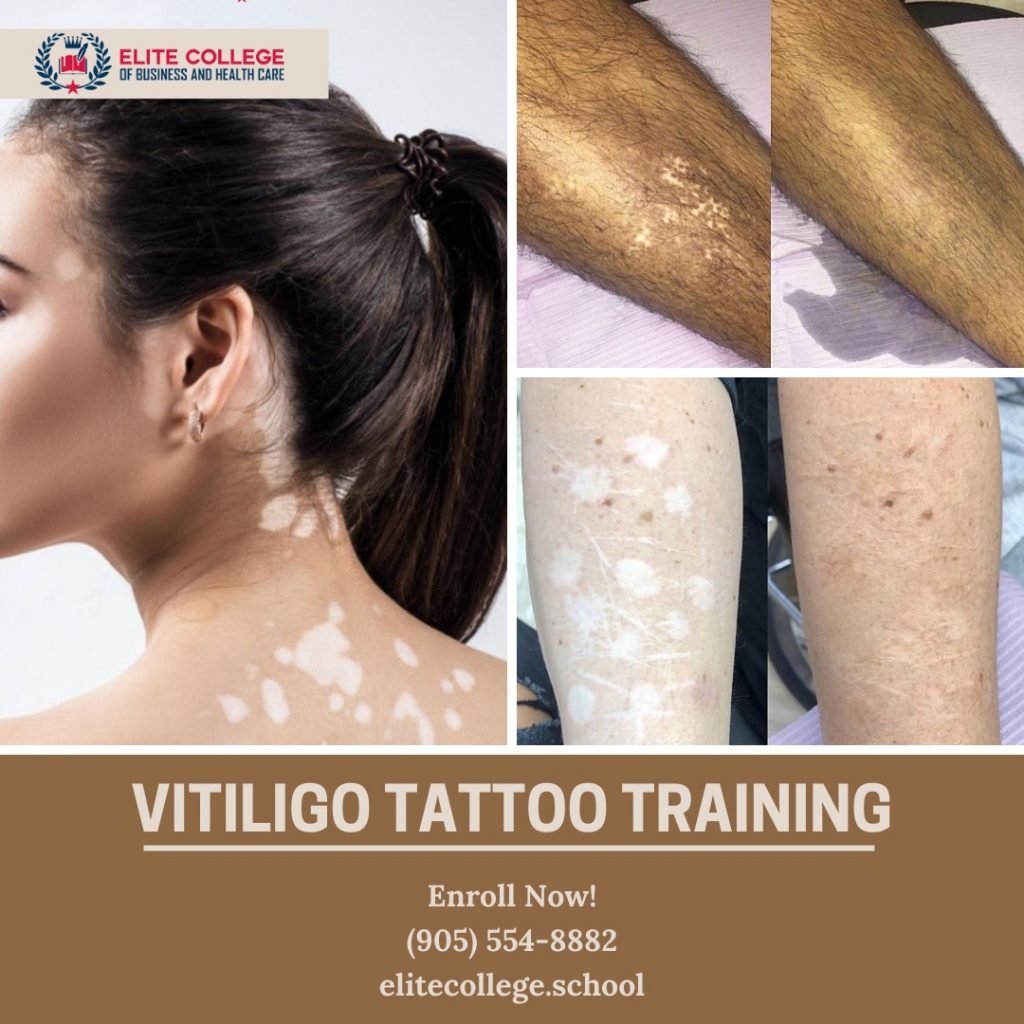 Scars, stretch marks, pigmentation and etc. can have a serious impact on the self-esteem of a person. Thus, advance treatment method can literally transform that person's life and your life too.
So, our course focus on how to camouflage skin conditions such as scars, pigmentation, surgical scars, vitiligo, birth marks, stretch marks and burns. Its procedure of insertion of a colored- matched skin tone ink which simply hide unwanted scarring and pigmentation of the skin where the results will last for years.
Also, we offer Vitiligo recoloration which is one of the leading options among the customers who want to camouflage the skin with appropriate skin color or simply get a cosmetic tattoo over the area which is affected by vitiligo.
Along with those, we offer best program in Scalp Tattoo, Hair Tattoo and Hair Density treatments for men and women concerned with hair loss, scars, baldness or thinning hair.
Who Can Take the Scar & Stretch Marks Camouflage Tattoo Training Course?
Thus, there is no separation between a beginner and a camouflage tattoo professional in the scar camouflage tattoo training course. And, our goal is to simply take the beginner student, step-by- step, to specialization.
This program does not require approval under the Private Career Colleges Act, 2005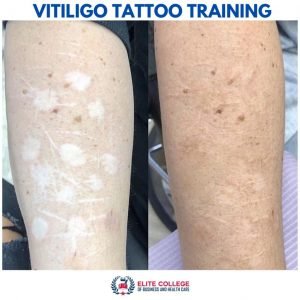 Here's what we offer
We just exactly have what you need!
Machine Fundamentals for Beginners: – 5 days program – $4995
Eyeliners, Eyebrows, Lips
Camouflage Fundamentals: – 2 Days – $3600
Vitiligo Fundamentals: – 2 Days – $3600
Scalp Fundamentals – 2 Days – $2400
Packages we offer;
Option A – $6995 for 7 days of Beginners + a choice of the medical tattoo
Option B – $8995 for 8 days of Beginners + Vitiligo and Camouflage
Areas of Expertise we cover;
Eyeliner Training

Introduction to Micropigmentation Waivers

Machine Parts and Maintenance Station Setup, personal protection Practice Pad line work

Lunch

Demo model eyeliner (student will have hands-on opportunity) Post Procedure, After care

3D Practice Pad

 

Full eyeliner model Lunch

Full eyeliner model

Eyebrow Training

Skin Anatomy, Skin types, Fitzpatrick Scale

Facial Morphology, Choosing the right shape for the face Balancing brows, 5pointsof balance

How to prepare your client Lunch

Eyebrow Demo

 

Introduction to Colour theory

Skin over tones and under tones, Pigment fixation, Dominant hues, Layering Modifiers, Mixing and testing pigments Eyebrow Model

Lunch Eyebrow mode

 

Lip model Lunch

Hands-on model practice

 

Introduction to Medical Waivers

Skin Anatomy Colour Theory Contraindications Practice Pad Lunch

Demo

Post Procedure, After care 3D Practice Pad

Day 7

Practice Lunch

Model
Model Requirements
So, for you have more hands-on practice all students need to arrange themselves a model and availability of the model need to be provided upon registration. And, if a student failed to arrange an own model, dummies will be provided to carryout their course work.
Final words
We are beyond excited to share this journey with you. We cherish our students and they know it.
WE AIM FOR PERFECTION AND OUR STUDENTS MUST BE CAPABLE OF ACHIEVING THE FOLLOWING AFTER GRADUATING
Accurately analyzing the patient's personal case history is essential for achieving optimal results before and after performing our scar camouflage tattoo procedure, especially to avoid future complications. A professional practitioner cannot work responsibly without this know-how and consequently could continue reproducing the same mistakes made by the cosmetic tattoo industry.
The specialist is capable of developing customized formulas for each patient. Provide complete control of the colorimetry applied to the camouflage tattoo. Thus, it is possible to cover up tattoo diverse skin tones, black skins, dark skins, and fair skins.
Highlights key facts before and after performing the camouflage tattoo procedures. It is essential for providing assured patient satisfaction; furthermore, the professional practitioner does not need to worry about removing previous unsuccessful tattoos, or correct and redo (whenever possible) the entire procedure.
Answers for your Question!
I Am A Beginner; Even So, Can I Take the Course?
Yes, of course! Even, if you are not a professional, or you have never taken a stretch marks camouflage tattoo training course, the course can help you to become a specialist. And, we have already given courses to several people who worked in totally different areas of cosmetic tattooing, and even though they have no previous experience, they understood the logic behind camouflage tattoo and are now working on their own business. So, the main concerns of people who are not tattoo artists would be the difficulty of manipulating the instruments and how to obtain the ideal skin tone for the patient. Therefore, all doubts about the use of the material and the handling of pigments will be clarified throughout the training.
Therefore, you do not need any previous experience or beauty or cosmetic certificate to take the camouflage tattoo training course.
I Already Have Experience; Will the Course Serve My Needs?
Yes, of course! Many of our students have already taken some standard courses offered in the market. Still, before taking our course, they had many questions and doubts; they repeatedly perform the treatment on the same client, spent lots of time on a single client, and they still could not achieve good results, and many of them felt insecure in their work. Hence, we recommend you to take our course and try out our methods as this training course taught by the pioneer Masters in the industry, they will share with you specific and exclusive techniques which are inaccessible in any other ordinary training course as our teachers, teach their own unique expertise's, acquired from many years throughout their professional experience and interaction with clients.
Course Content