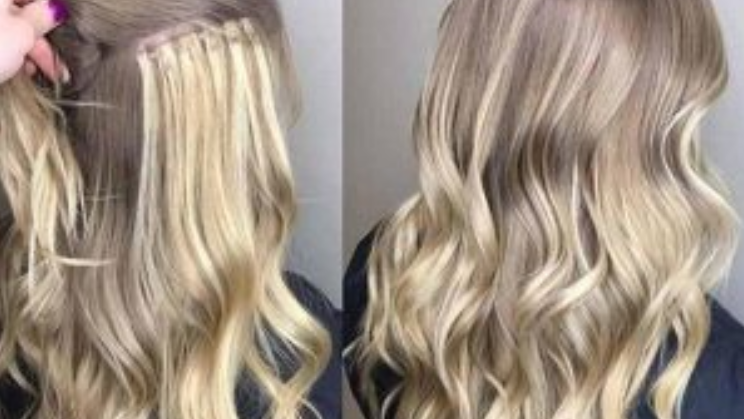 HAIR EXTENSION
Hair Extension Course – This program does not require approval under the Private Career Colleges Act, 2005
Let's be honest, most celebrities with luscious looks have had a little help in the form of hair extensions. Well positioned, artfully and professionally applied hair extensions add length, volume and a certain amount of swish factor to even the flattest or lack luster of hair.
As a hairdresser, you know the importance of technique when it comes to giving your clients their best hair. If you're not yet qualified in applying hair extensions, then you, and your clients, are missing out! Or worse, your clients could be going to someone else who is qualified to fit them.
Enroll with us, and you'll be trained by professionals in a one-day master course. You'll learn how to apply three different types of hair extension:
Micro bead hair extensions
Fusion bonded hair extensions
Tape style hair extensions
You'll also learn:
The benefits of a professional, informative and successful client consultation
The health and safety considerations around hair extensions
Who might be unsuitable for hair extensions
How to color match your client's own hair to that of hair extensions for the most natural of looks
The techniques you'll need to section hair properly for natural and safe application of hair extensions of all types
Tips to pass on to your clients on how best to maintain the life of hair extensions
How to reposition hair extensions
How to safely remove hair extensions with minimal damage to existing hair
Tips on aftercare that your client can take away with them
Who to go to to source top quality hair extensions
How to get the most from creative color placement
Plus, lots of valuable advice from our professionals with years of experience!
So, what are you waiting for? Become a hair extension pro with us today!
WHAT ARE YOU WAITING FOR? BECOME A HAIR EXTENSION PRO WITH US TODAY!
THE BENEFITS OF HAIR EXTENSIONS
As well as making hair the hair look thicker, longer or both, hair extensions can completely transform someone's look in a flash. This is why they're popular with celebrities whose job it is to keep reinventing their look or looking different for different movie roles or video shoots.
But that's not all. Hair extensions can help cover up hair problems too. A bad cut or hair cut too short (by another stylist, not you, obviously) and thinning patches of hair can all be helped out by being technically creative with hair extensions.
Imagine what you could do with your client's hair if you could offer a multitude of hair extension solutions?!
Hair extensions can also replace the need for damaging hair dyes or bleaches, by adding hints of color throughout the hair. They can be used as a temporary fancy up-do fix, or to add splashes of wild color for a festival. Or, they can be a long-term answer to thin hair that lacks drama.
Our hair extension course will help you to become a hair extension professional so that your clients can channel their inner Beyoncé, Selena Gomez, Kim K or Taylor Swift!
How much a Hair Extension Technician can earn?
Hair extension or wig step by step tutorial. Blonde long hair with balayage or ombre hairstyle. Back view of beautiful woman with curly volume hair
Average pay of a Hair Extension Technician can be around $35,000 years, the higher-end artist could earn as much as close to $89,000 per year. Even as a rookie you can have a handy income and once you gain enough experience and build yourself a solid customer base you will definitely have a stable income ranging towards the higher end. 
Course Content